Toast with Sobrasada from Mallorca and honey Spanish recipe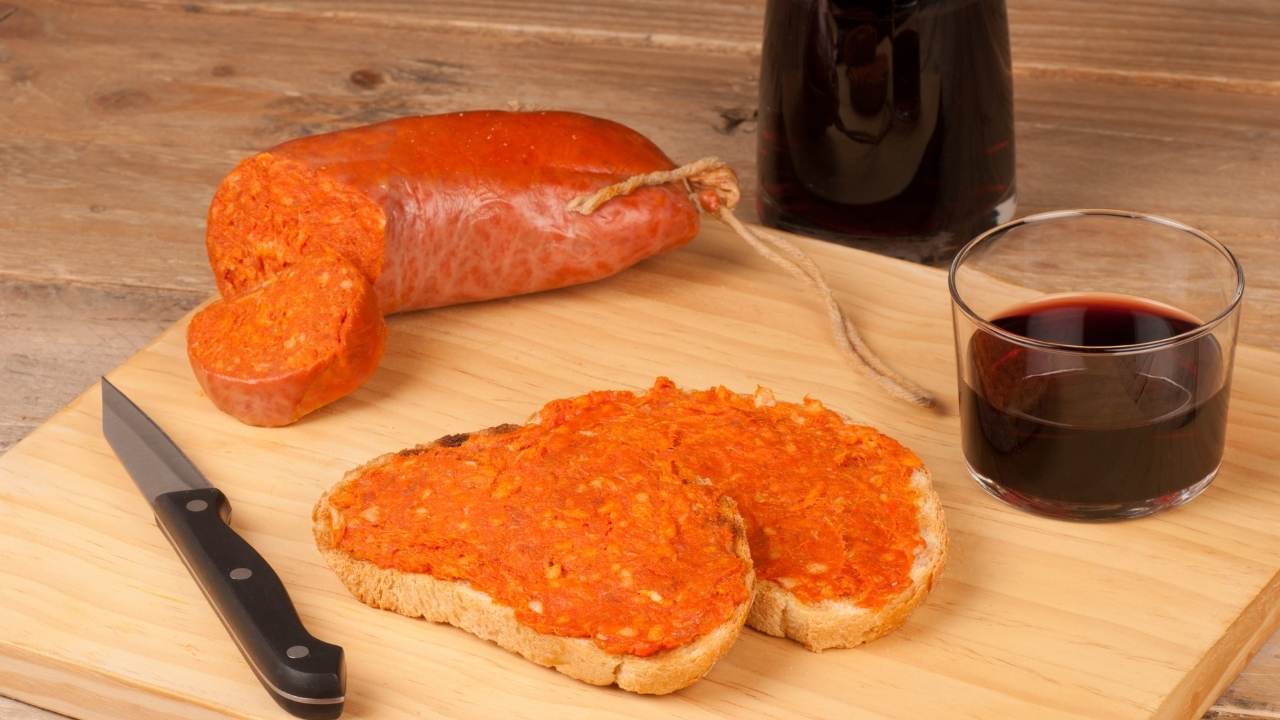 Sobrasada on toasted bread with honey
Sobrasada de Mallorca is a delicious typical Spanish sausage made from pork, bacon, paprika, salt and pepper. Some producers add other spices such as rosemary, thyme or oregano. Authentic sobrasada de Mallorca has no colouring. So if you want to buy sobrasada, we recommend you check the labelling first.
Recipe for Sobrasada de Mallorca with honey
This way of eating sobrasada is one of the most common in the Balearic Islands, the recipe couldn't be simpler and at the same time more enjoyable. In 5 minutes you have a surprisingly delicious tapa ready.
INGREDIENTS (4 people)
100g sobrasada from Mallorca
50g lavender honey
4 slices of white bread
RECIPE OF SOBRASADA DE MALLORCA TOAST AND HONEY STEP BY STEP
1.toast the slices of bread until they are lightly browned and crisp.
2. spread the sobrasada on the bread.
3. drizzle with honey and serve
Wine pairing suggestion: You can accompany this delicious sobrasada and honey toast with a young and fruity red wine of the Monastrell variety or with a white Muscat wine with a Mediterranean character.