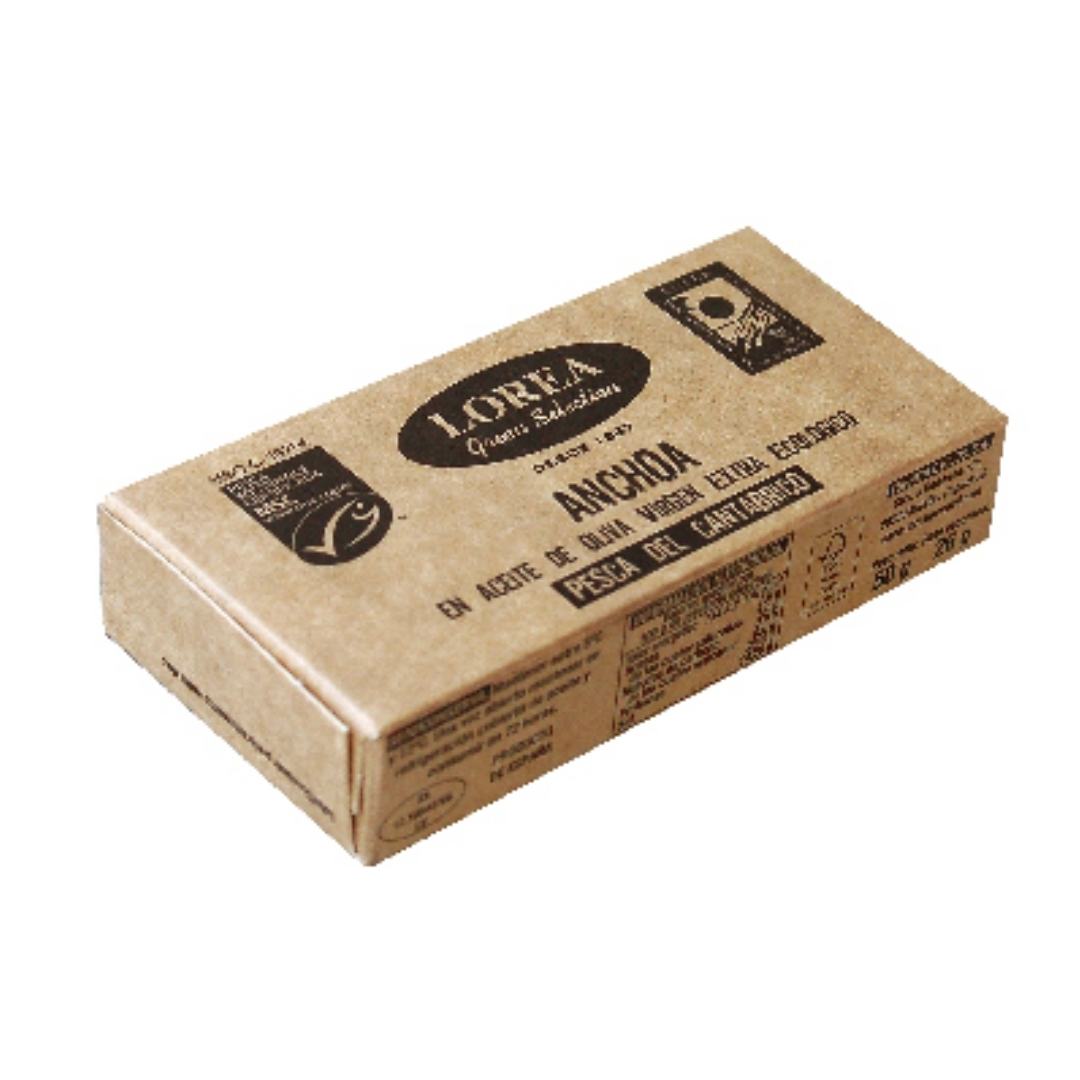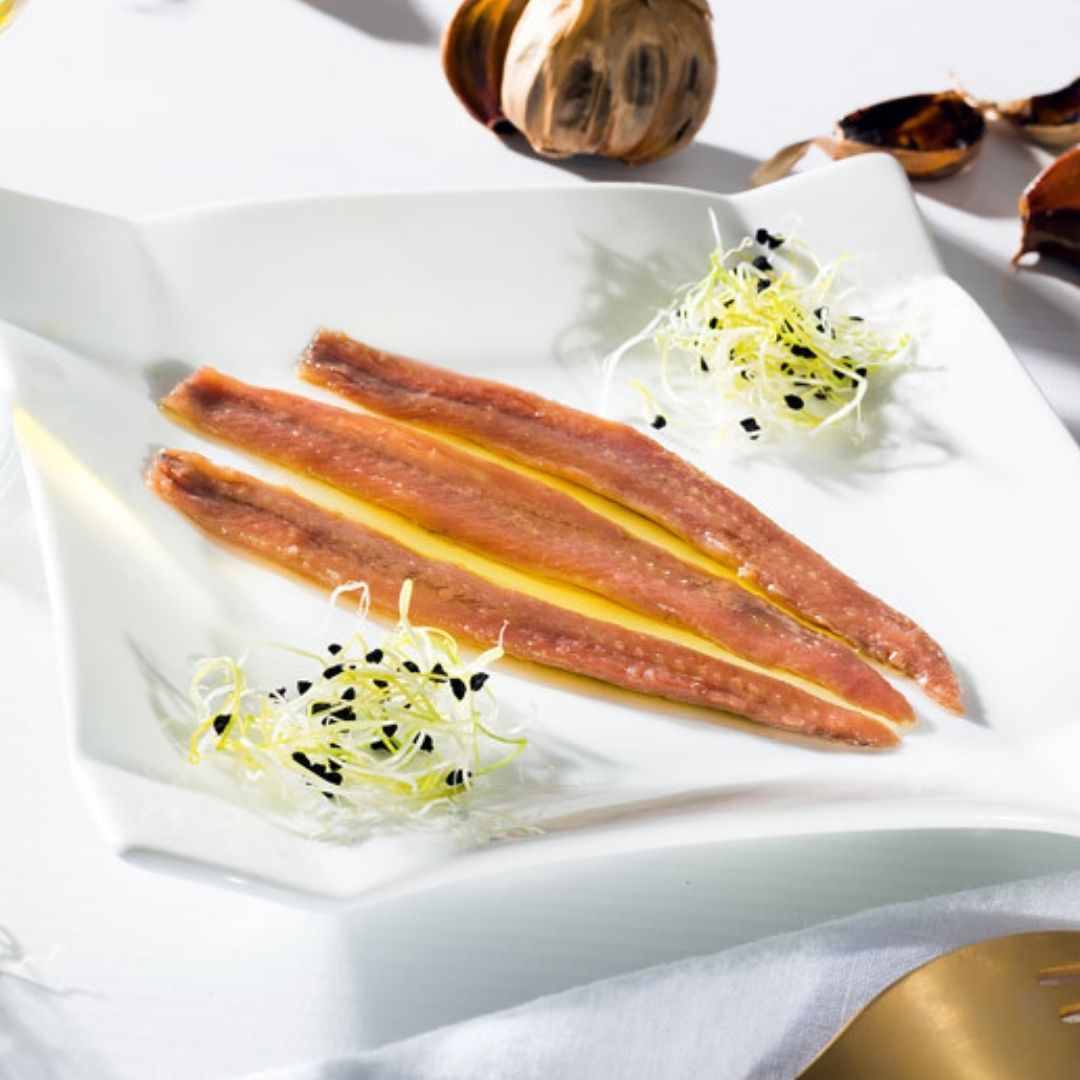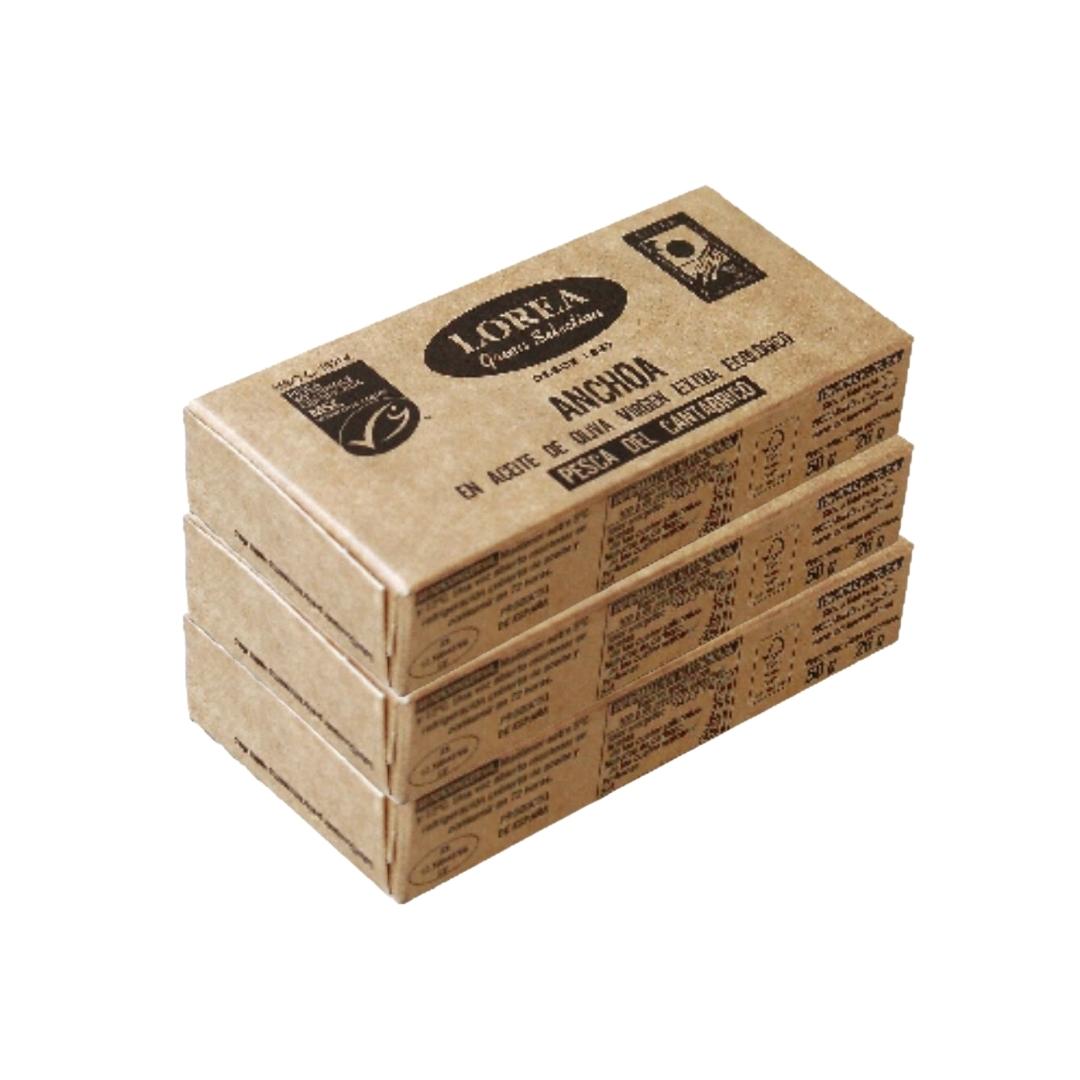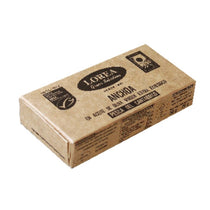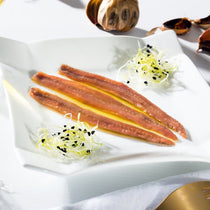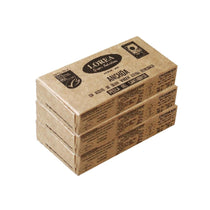 PRODUCT INFORMATION
CUSTOMER REVIEWS
PRODUCT INFORMATION
* Succulent and meaty anchovies
* 100% natural
* Cleaned one by one by hand
* Canned in Olive Oil

Anchovies from the Cantabrian Sea in organic olive oil elaborated in a handmade method. They are cleaned by hand and cured in salt by Lorea Gourmet in the Basque Country. From anchovies caught in the spring months at their optimum moment.

• Region: Zumaia, Guipúzcoa, Spain
• Net weight: 50g