La Chinata
die Meister der "Pimentón de La Vera"
La Chinata
LA CHINATA
The name "La Chinata" comes from the name of the village (Malpartida de Plasencia) where the founder of the company, Florentino Oliva, was born.
"La Vera" paprika is the product resulting from the grinding of red peppers of the varieties Ocales, Jaranda, Jariza, Jeromín, and Bola. It is cultivated and elaborated in the region of La Vera, province of Cáceres, Spain. La Vera paprika is a product with a smoky flavour and aroma due to the smoke drying process of the peppers.
There are three types of paprika from La Vera:
* Sweet: made with the varieties Bola and Jaranda.
* Bittersweet: made with the Jaranda and Jariza varieties.
* Spicy: made with the Jeromín variety.
Website
of the producer.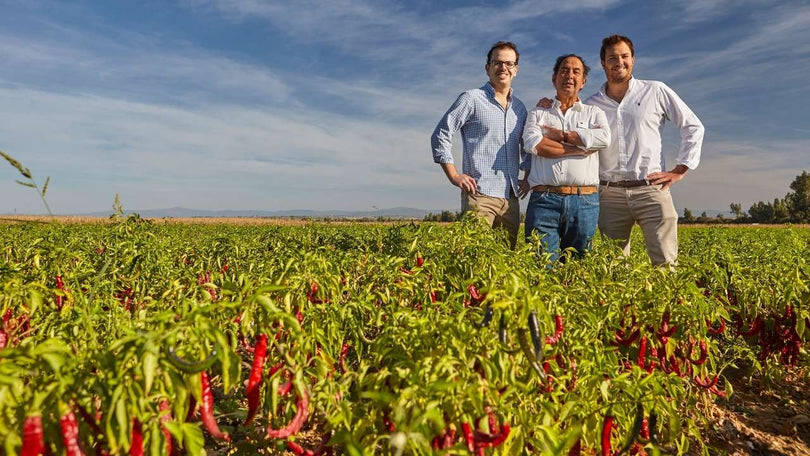 "For two weeks, our peppers are gently smoked over oak wood and dried in the process," says

 

Carlos Olivo

 

in an exclusive interview for

 

Colono

 

on the

 

"Pimentón de la Vera" from "La Chinata"and the smoked olive oil from "Finca La Barca". It is the same procedure that monks used half a millennium ago in the famous monastery of Yuste, where Charles V spent his old age. "This not only gives the paprika its unique aroma, but also preserves the carotenes for the intense red color."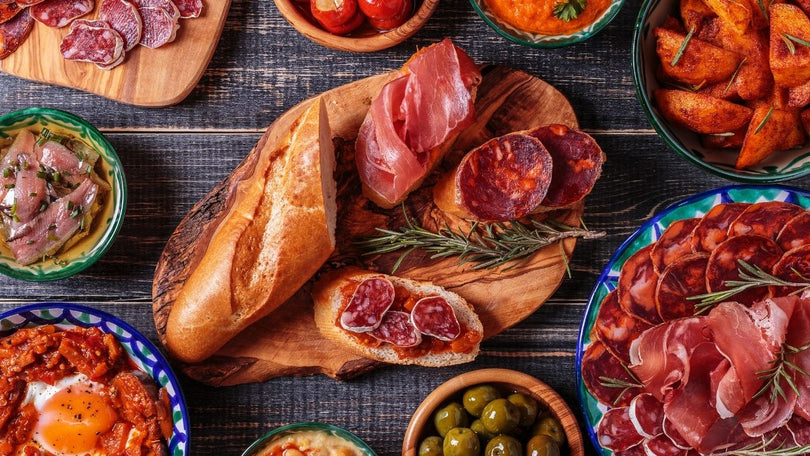 This time my blog post is for practical use: a compact guide to the most important products and spices in Spanish and Portuguese cuisine. So that the typical dishes of these countries will also turn out fabulously for you at home, and you can travel far and wide with your palate and sense of smell. With real saffron from La Mancha, pimentón paprika from Extremadura and some top-quality olive oils of different varieties, you are already on the right track!