Toasted egg yolk nougat recipe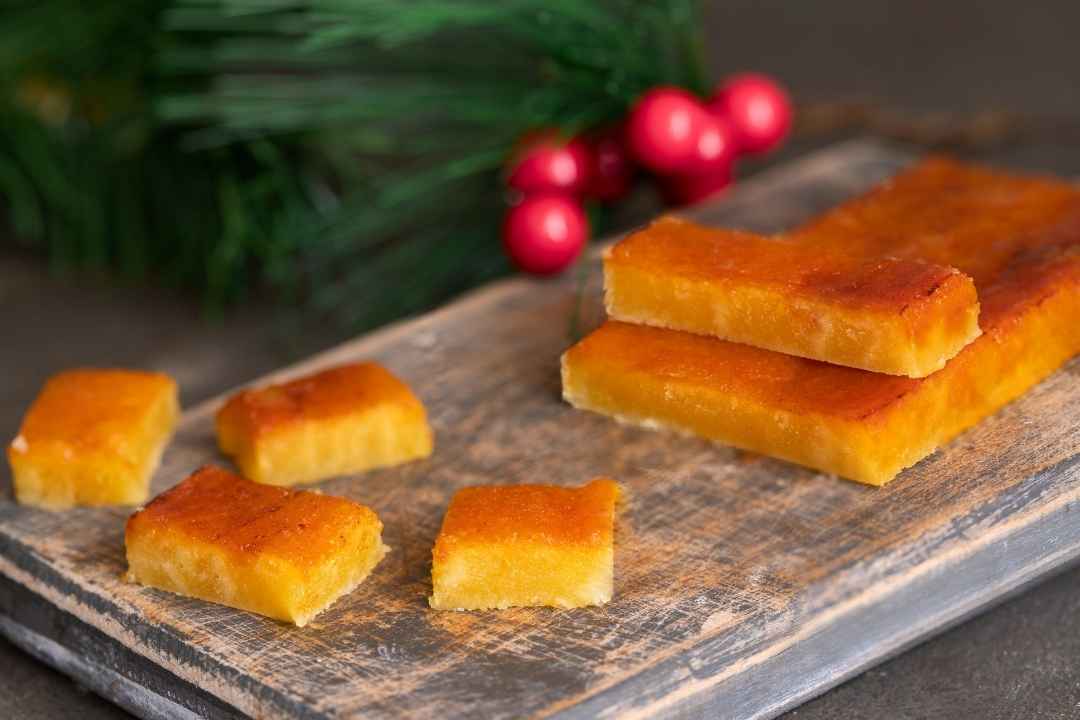 Toasted egg yolk nougat is not as well known outside Spain as Jijona and Alicante nougat, but in the homes of Spanish families it has become a classic that cannot be missed, and its texture and pleasant flavour are enjoyed by children and adults alike. To help you learn how to make toasted egg yolk nougat easily at home, we present you with this simple recipe.
The only special requirement for preparing this recipe correctly is a cooking thermometer, as it is important to check the sugar level. Otherwise, the recipe is quite simple.
INGREDIENTS
Ground almonds 250 g
Lemon zest 5 g
Sugar 120 g
Water 40 ml
Egg yolks 3 pcs
Icing sugar 30 g
Ground cinnamon
TOASTED EGG YOLK NOUGAT RECIPE STEP BY STEP
1. Pour a pinch of cinnamon, the lemon zest and the 3 egg yolks into a bowl. Beat slowly with a whisk until blended, but not too much.
2. Place the water and sugar in a small saucepan and heat the mixture over medium heat until it reaches 115 degrees (you will need a cooking thermometer for this). Remove the saucepan from the heat and start pouring little by little over the mixture of egg yolks, cinnamon and zest. Continue whisking until the mixture cools down a little.
3. Add the ground almonds and mix well with a spoon. Then pour the mixture into a mould, if you don't have a suitable size mould you can use a milk brick cut in half lengthwise, as it has the approximate measurements of a nougat plate.
4. Cover with baking paper and place a weight on top. Leave the egg yolk nougat to rest for two days. You can now unmould the nougat, then sprinkle sugar on top and burn it with a kitchen blowtorch.
Buy Toasted Yolk Nougat
If it is difficult to find any of the ingredients or you don't have time to cook the nougat at home, in our online shop you can buy first quality Toasted Yolk Nougat and other typical Spanish nougats such as Jijona Nougat or Alicante Nougat.