Recipe for Turrón de Jijona or Turrón Blando (soft nougat)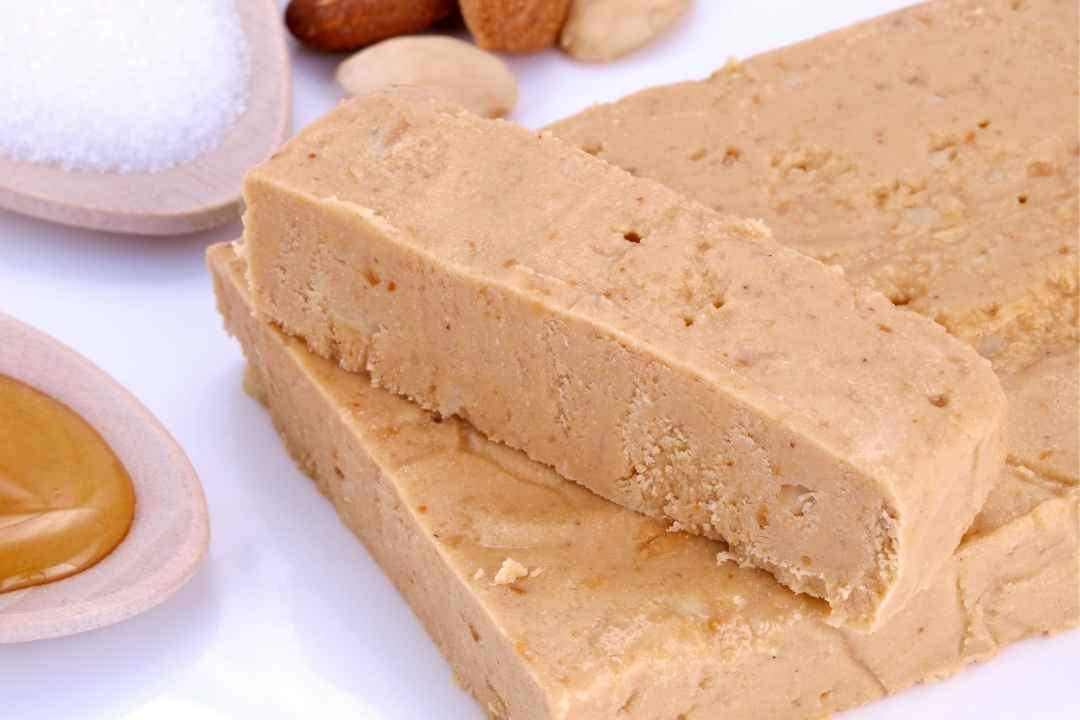 With this recipe for homemade Jijona nougat, you can make your own soft nougat at home in a simple way and with a natural and healthy result.
INGREDIENTS
To make our homemade Jijona nougat we will need:
600 g of skinless almonds. If you can find marcona almonds they are the best.
100 g of honey
150 g of icing sugar
STEP-BY-STEP PREPARATION OF HOMEMADE JIJONA NOUGAT
1. First toast the almonds in a frying pan without oil. Stir constantly, being very careful not to burn them. Remove the frying pan from the heat when they are a little toasted.
2. Grind the almonds in the blender, you can grind them completely, although I prefer to leave some small pieces unground to give a more authentic touch to the nougat.
3. Heat the honey in a saucepan until it thickens a little, be careful not to let it stick to the pan. When it darkens, add the icing sugar and stir until it forms a paste. Then add the ground almonds and stir vigorously until everything is integrated.
4. Pour the dough into a mould previously lined with cling film and leave to cool. Place something heavy on top, such as a casserole dish, so that the almonds release their oil and the nougat becomes compact. The next day, remove the oil and spread a thin layer of melted honey on top to give the nougat a more toasted colour. Leave to dry and it is ready to eat.
Buy Jijona nougat
If you don't have time or it is difficult to find any of the ingredients, you can buy artisan turrón de jijona in our online shop.